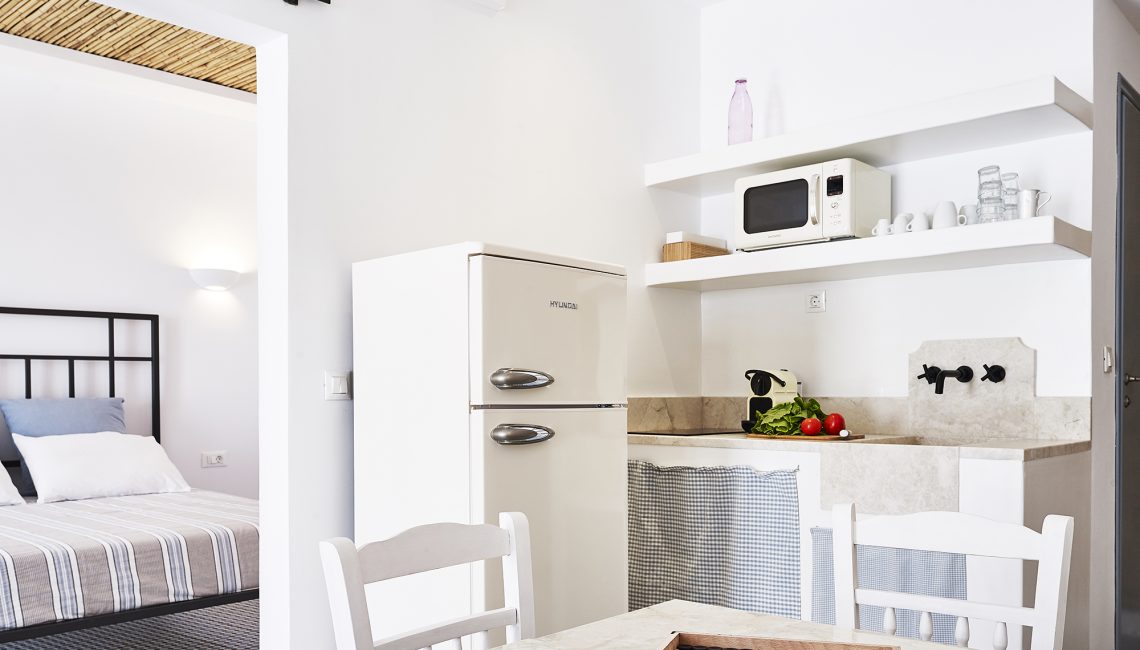 Accommodation
All apartments have been decorated in order to offer a warm and relaxing atmosphere as to make your stay as pleasant as possible. All rooms are functional (private bathroom, air condition, kitchen, Nespresso coffee machine, bed linen, safe box…) and offer all the necessary amenities. Excellent free WI FI connection throughout the property.
At your disposal
A mini laundry room will allow you to borrow all the necessary to clean, make your washing machine, sew and even iron if necessary… as if you were at home.
Services on request
We can deliver on the spot rental cars, as well as scooters or quads at preferential rates. The car can also be waiting for you arrival at the airport or the harbour. Cradle for baby.