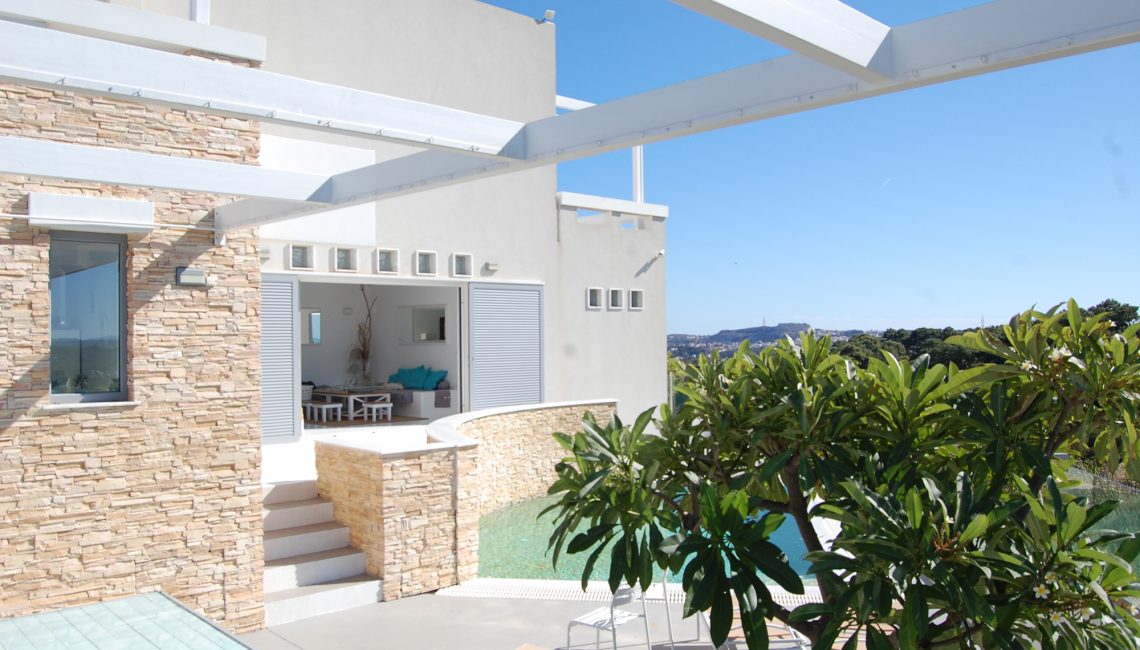 N.B. There is a main part of the villa, then also an adjacent duplex studio (about 28 m²) — which has no view on the villa or on the outside areas (except sliding gate and parking) — this studio can be attached to the villa IF THE NUMBER OF GUEST IS MORE THAN 8 simply by opening a door that allows people to get to the living room from the studio.
That is why if you want to rent ALL THE HOUSE (even if you're not 8) you have to book it for at least 9 people (small extra cost), and automatically the villa will be fully privatized (up to 11 people). This studio will be never rented alone: or you pay the extra cost to book it, or I could be there.
Once inside the sliding gate there is the first pergola on the right side you will find the stairs leading to the villa, whereas if you go straight over the parking pergola, you will see the ramp to the terrace of the studio entrance.