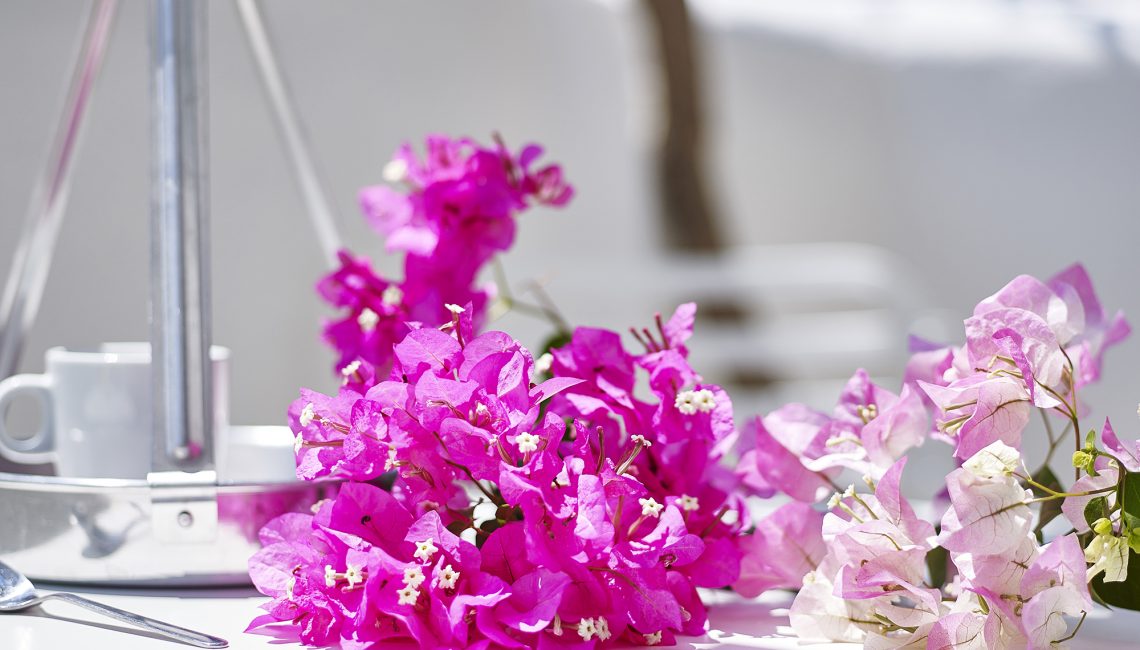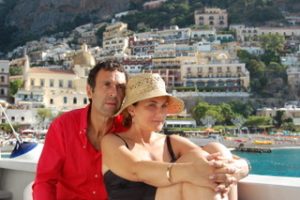 My name is Maria Stella Del Priore (Stella for many) and I was born in 1966. I'm not Greek (not yet, maybe one day?): I'm Italian and even French, naturalized by marriage 25 years ago.
At the time of high school, having not yet been to this wonderful country, I would have liked it to be mine. Plenty of vacation, many friends (and some boy-friends) … and always the beating me when hearing someone speaking Greek in the crowd … One day, buying an hot dog in a food truck close to Central Park , I heard the cashier counting dollars in Greek: I will never forget the emotion I felt and it was because he was Greek …
On the eve of my 50th birthday the fulfillment of the dream: the construction of our house here in Rhodes. To tell the truth, I was dreaming of a village house, not far from the sea, to say "Kalimera! to the neighbors, get in and out of their house without having to warn them, like them into mine. Real Greece that I love, the one where you will be offered a jerry can with oil from their olive trees, fruit syrup prepared by the grandmother, a plastic bag with the first loaves harvested …
My husband, on the other hand, was dreaming of a sea view, a swimming pool, nature … Thus saw the light of day this house, that I like so much that in closing it for the winter I cry literally. We started renting it so that it did not weigh on the family budget and it did not bother me, I found even fantastic to help my guests to be happy there.
One day, in Old Koskinou (where I always dreamed to live), I found a tiny building in the most typical street: it was love at first sight. My husband helped me to create there holiday apartments, to use them with our children and future grandchildren when we will be too old for this house, or to rent them. And then, deep down, what better opportunity to start a new project here to stay all winter?
So I left my business in France to start one here. More than a business, it is the accomplishment of a mission: by renting my houses I try to help my guests to spend unforgettable holidays, and for those who wish it, by making them discover the true face of this earth and of those people to whom my soul belongs.
By the way, if you do not know Rhodes it I invite you to watch this video :